Performances

︎
DJ set at Eindhoven Film Festival
︎
Live music performance with
Unknown Kim
and Spot Robot at Zer01ne South Korea.
︎
Bibo & Koki relaxing after a performance with Metall bunker Industriëll
︎
Setup of live audio visual performance at The Beings event from TAC.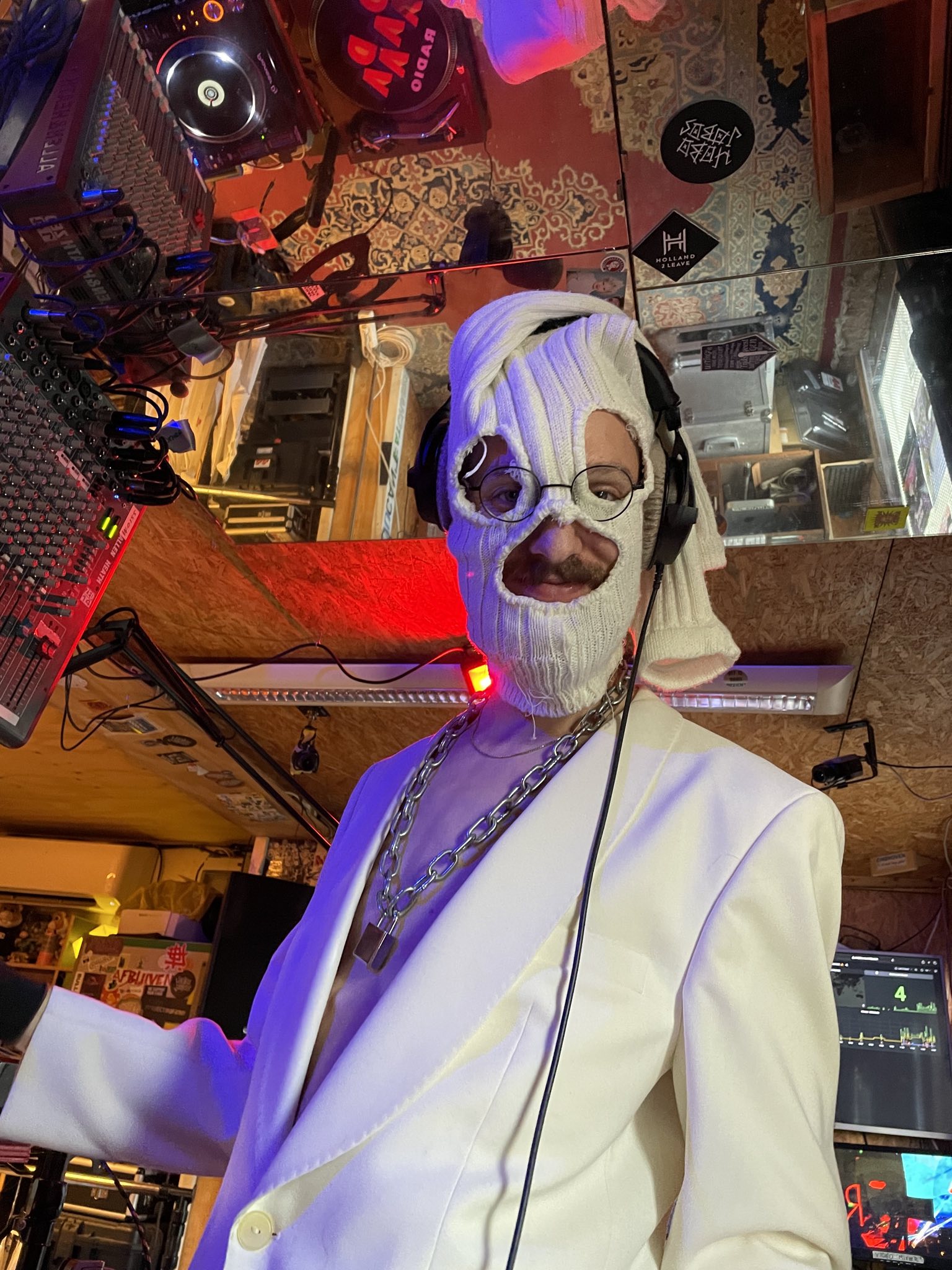 ︎
Bunny Guy, just a very funny guy.
Discover de:Beer


︎For Lucy

︎The Harvested

︎ The result of two jamming fungi minds.
Music by Ko
~ Electronic sounds
NL
Ko de Beer is een muzikant uit Eindhoven (NL). Hij is het meest bezig met experimentele elektronische muziek en zoekt graag de grenzen op van wat mogelijk is met zijn instrumenten.
Hij al vele jaren ervaring en inspiratie opgedaan in de lokale elektronische muziek scene van Eindhoven. Denk hierbij aan
Geluidsdrug
,
S.i.n.c
en
Modulab
.
Geluidsdrug en
S.i.n.c
zijn beiden platforms die gespecialiseerd zijn in jammen tussen muzikanten. Ko staat er altijd voor open om nieuwe muzikanten te ontmoeten en mee samen te werken.
Solo staat Ko het meest bekend om zijn optredens met zijn zelfgemaakte elektronische muziek instrumenten. Ook treed hij op als dj onder de naam de:Beer. Waarbij hij vooral duistere industrial techno draait.
Als duo vormt hij samen met Arjan Maassen de band Metall Bunker Industriël. Hiermee treden ze op met hun alter ego's Bibo (Arjan) en Koki (Ko). Beiden hebben een achtergrond in Acid, Noise en Industrial. Ze hebben een voorliefde voor feedback mixen de zweedse taal en kei harde Industrial!
EN
Ko de Beer is a musician from Eindhoven (NL). He is most engaged in experimental electronic music and likes to explore the boundaries of what is possible with his instruments.
He
gained many years of experience and inspiration in the loca electronic music scene of Eindhoven. Think of
Geluidsdrug
,
S.i.n.c
and
Modulab
. Geluidsdrug and S.i.n.c are both platforms that are specialize in jamming between musicians. Ko is alway open to meeting and collaborating with new musicians.
Solo, Ko is best known for his performances with his homemade electronic music instruments. He also performs as a DJ under the name de:Beer. With which he mainly plays dark industrial techno.
As a duo, he and Arjan Maassen form the band Metall Bunker Industriël.
They perform with their alter egos Bibo (Arjan) and Koki (Ko).
Both have a background in Acid, Noise and Industrial. They have
a love for feedback mixes the swedish language and rock hard
Industrial!